Date founded: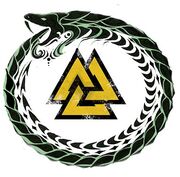 Officers:Edit
Background:Edit
This is a cruel and unfair world. A world where so many are used and then cast aside like garbage, abandoned and forgotten. We embrace all those that have been Forsaken.
Forsaken Pass is a Larping group under the Wandering Ronin rule set.                                                                                         Founded on May 1st  2014 by the mighty, the cunning, the terrifying, the God of Mischief himself.........LOKI!                                         St. Charles was a barren land when it came to Larping, but that all changed with this new park. Though we are a new and our members are still learning the ways of battle, every gathering makes us stronger. Every day lost souls are finding their way to this Forsaken pass, growing our numbers, building our armies, creating a force to be reckoned with. 
Role-play background:Edit
Location and information: Edit
We meet up every Sunday at One pm by the tennis courts. Wapelhorst Park brings a variety of terrain in which to engage in battle! From a large field to slay foes on, a bridge from where enemies can be thrown to their doom, and dark shadowed woods in which Ninjas rule. 
Player Credits:Edit
Danielle Amos, Colten Daily, Sam Stewart, Arturo Moreno, David Sandholm, Jacob Benoit, Tyler Johnson, Brooks Gadesi, Argo Blight, Loki, Nix, Nero, Aukuma.